In a city where relaxation, fun, and health are a few of the aspects that make it a delightful place to live, there is always a place for all types of art forms that incorporate all of those characteristics. Yoga is perhaps one the most relaxing (while simultaneously intensive) exercise forms, and St. Augustine has become very comfortable with implementing it into the lives of a number of people who love it. From prenatal yoga to hot yoga, our little city has just about any form of yoga for anyone who wishes to participate, so check out our list of classes that you just can't miss. Namaste!
Yin Yoga
8 Limbs Yoga Studio and Boutique
Yin Yoga typically runs for about 60 minutes per session, the main focus of the class targeting deep connective tissues between the muscles. This specific type of yoga is also credited as being mind rejuvenating and cleansing. Deep relaxation is on your horizon if you choose to attend this class! Prices vary.
www.8limbsyogaandboutique.com


Hot Yoga
The Yoga Collective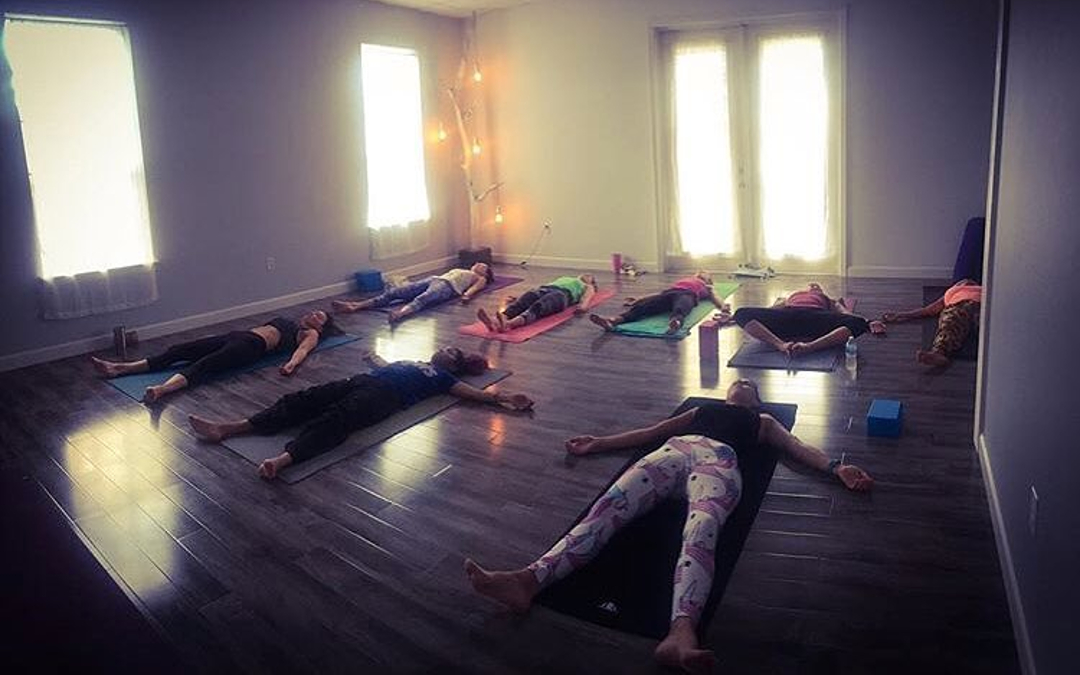 Hot yoga is one of the most popular forms of yoga there is. The Yoga Collective studio has devoted an entire class to helping anyone who chooses to join, perfect the art. Hot yoga combines the traditional form of yoga with the added implementation of heat which stimulates the muscles and the senses. Prices range from $109- 1200 depending on the package you would like.
www.theyogacollectivestaug.com


Prenatal Yoga
Yoga with Danielle
Pregnancy is known for being one of the most physically trying and yet exhilarating things the human body can go through. What better way to combat the aches and pains of growing a human being within you, than doing coached yoga in a peaceful setting? Strengthening, stretching, and relaxation are the main focus of the class but you can get a more personalized class based on your needs.
www.yogawithdanielle.com


Chakra Yoga
Discovery Yoga
Open and align your seven chakras through guided meditation, breathing, and postures at Discovery Yoga! This form of yoga is focused on your body's energy and how that energy can heal seeing as the chakras are the seven points along your spine that connect to other organs in your body. Discovery has other classes that offer guided lessons to help you achieve your yoga goals.
www.discoveryyoga.com


Barre Yoga
Now & Zen Yoga and Pilates Studio
Inspired by the beautiful work of art that is Ballet, Barre yoga uses the same core-strengthening practices and postures that Ballet instructors use in order to improve their dancer's skill. Combined with added pilates and posture formation, this form of yoga is a perfect workout and meditation method for anyone who chooses to join.
www.nowzenstudio.com


Morning Flow
City Wellness Yoga and Spa
Designed to awaken and rejuvenate, this early morning class incorporates practices of Vinyasa and Iyengar yoga. Mornings are not for everyone but for those who manage to venture out and participate, the benefits absolutely outweigh the trouble of having to wake up early.
www.citywellnessfl.com


Bikram Yoga LITE
Bikram Yoga North St. Augustine

This general yoga class is available to all degrees of practice. The instructors implement 26 yoga postures and 2 breathing exercises that are somewhat of a beginner course. Children are welcomed to attend as the instructors will mold the steps and postures to those who are in attendance.
www.bikramyoganorthsa.com


Kripalu Flow
Thrive: Chiropractic, Nutrition, Yoga
Sometimes, yoga can be intimidating for someone just starting out. If that is the case for you, Kripalu Flow the perfect starting point. This class focuses on making the environment safe and friendly first. Once that is settled, the instructor will guide students through centering, breath awareness, warm-ups, postures and times of rest.
www.thrivefl.com


Sun Power Bhakti
Yoga Den

As a class that is typically heated to about 90 degrees, this form of yoga focuses on deep pranayama of breath control. The instructors will coordinate the physical and energy sources within the human body. The true understanding of the meaning and benefit Vinyasa yoga and an 8-limb practice is yet another benefit of taking part in this class.
www.yoga-den.com


Therapeutic Hatha Gentle Flow
Hot Spot Yoga STA

All levels are welcome to this class where the instructors focus on classic yoga. The typical aspects of breathing exercises, relaxation, and meditation are also present here. The postures practiced are implemented in order to encourage flexibility, core strength and balance.
www.hotspotyogasta.com


SUP Yoga
SUP Yoga Center
Though the classes offered at SUP begin on land, the majority of the personalized or group classes is spent on "floating mats" or paddle boards. Beginning with simple stretching and then paddling out to the designated spot are just a few things that make this form special. The occasional guests of sea turtles, dolphins, and manatees only serve to add a special element to this form of yoga.
www.supyogacenter.com


Desk to Mat Workshop
Flow Suite Yoga Studio
This class is more on the unconventional style but when considered, it does contain a lot of properties that would make it a sensible class to participate in. Having jobs that require sitting for long periods of time can take a toll on the body. This class focuses on techniques that can be practiced at desks to relieve fatigue and stress and ends with a deep relaxation of Yoga Nidra.
www.flowsuiteyoga.com


Kali Natha
LaCURA Salt Spa
Feed and connect your body, mind, and soul with the Kali Natha style of Yoga. It combines mantra, asana, mudra, pranayama, and meditation while aligning your body with Mother Earth and your own personal spirituality. This class is also focused on divine and feminine energy but it is not isolated. You are guaranteed to relax your mind and body and free your spirit if you choose to participate.
www.lacurasaltspa.com/yoga


Don't see your favorite class on the list? Let us know in the comments below! Featured image via Facebook.